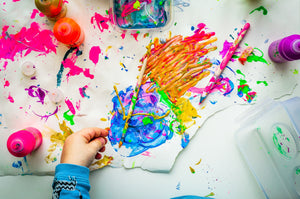 With the RALLA app, you record your observations and set goals for learning play skills and peer interaction skills
The RALLA 2.0 application enables digital analysis of observations of play and friend skills and obtaining ready-made reports for pedagogical documentation.
With the support of computer analysis, you identify and analyze child's strengths and need for support. Ready-to-print reports make it easier to interpret findings and set goals for learning support and pedagogical activities.
We deliver the RALLA application to the user as an annual license. The license agreement is entered into as a regular subscriber agreement. You can order a single workspace license or a five workspace license from the online store. For example, one workspace is suitable for use by one early childhood education group and can be connected to 1-5 users.
For training organizations or for larger organizations, we offer customized licenses tailored to your needs.
The RALLA 2.0 application includes:
Unlimited use of RALLA Play Skills Detection ™ and RALLA Friends Skills Detection ™ tools. From the RALLA application, you can print observation forms and learn how to use the methods with the help of training videos.
Learn more
Tiina Lautamo
+35840 568 9206